This wiki is still a work in progress. Keep in mind that everything seen here is subject to change.
Welcome to the AoT: Insert Wiki!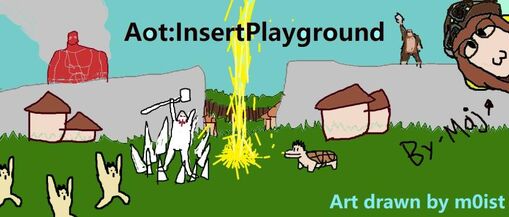 About AoT: Insert Wiki
This is a Wikipedia based on the AoT: Insert games on ROBLOX (specifically AoT:Insertplayground for now) which was created to help inform newer and older players about the game. This is an official Wikipedia that was created by the staff team of these games.
AoT: Insertplayground is a ROBLOX game created by PossiblyMaj which is based off the anime/manga, Attack On Titan. The game was created on June 3rd, 2020 and at this time, the game has around 14 million visits.
(
Game Link
)